The electronic and mechanical design is normally customised to provide the optimum interface with the user's equipment.
Sens-Tech photomultiplier modules provide the instrument designer with a wide range of high performance plug-and-play solutions for low and high light level detection and measurement. Modules are light tight and incorporate combinations of the following:
• Photomultiplier
• Power supply
• Voltage divider
• Electromagnetic screening
• Electrostatic screening
• Signal processing electronics
Sens-Tech Photomultiplier Modules may include optical and mechanical components.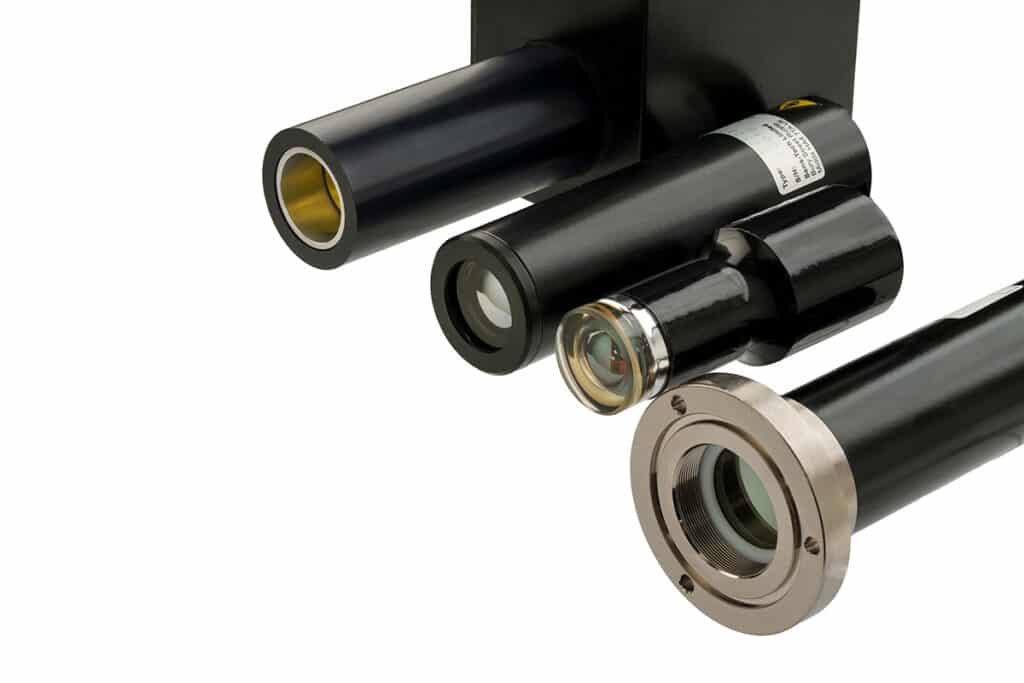 Benefits include:
• Shorter time-to-market
• Cost effectiveness
• Applications support long after the sale
• Plug-and-play versions
• User friendly
• Physically robust
• Long term stability of operation
• Reduced susceptibility to e-m interference
• User protected package with encapsulated HV
• Adjustable versions offering user control

If your requirement demands a unique module please discuss this with us.
Modules Range
Sens-Tech has produced over two hundred types of Photomultiplier Modules. Some examples are contained within the table on this page.
Modes of Operation
A light signal consists of the emission of photons for a period of time – this may be over nanoseconds or even hours.
The rate of emission of photons over time contains all the signal information: intensity, time structure and a total light output.
There are three methods for processing the output signal of a photomultiplier:
• photon counting
• analogue detection
• pulse counting
In collaboration with our customers we can also incorporate our modules into your instruments. We would be happy to discuss this with you.
DM0101 Counter timer Module
For counting all sources of TTL pulses but specifically all Sens-Tech TTL photon counting modules.
The DM0101 counter/timer module converts a PC into a high performance pulse counting instrument. The DM0101 has a 32 bit count capability and includes a microcontroller and RS232 interface to communicate with a host computer. Software supplied with the module makes the DM0101 perform a sequence of count rate measurements as programmed by the user.
Effective cathode dia. mm
Spectral response range nm
Typical dark counts@ 20°C
Examples of Analogue Modules
Effective cathode dia. mm
Spectral response range nm